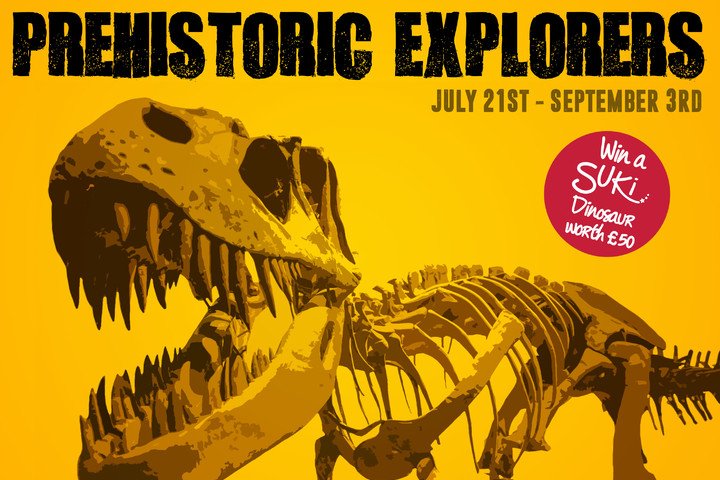 Become a Prehistoric Explorer!
Date: 22nd Jul 2017 to 3rd Sep 2017
This summer join our prehistoric expedition!
We are on the hunt for dinosaur fossils and what we can discover from their remains. Hunt for clues and make your own discoveries with this fun quiz.
Dig in our excavation pit, smell the T-Rex breath and identify fascinating incites into the prehistoric word.
Every quiz gets a free prize!